Your Personal CDN Solution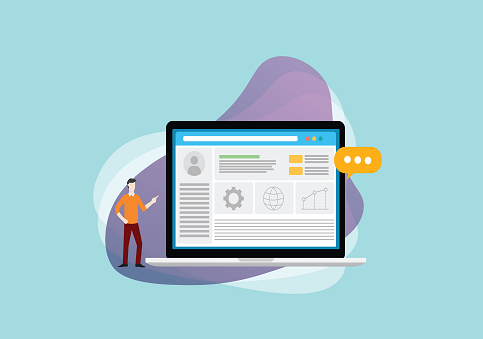 While CDN solutions are usually targeted towards small and medium-sized businesses, people who have their own personal website can also take advantage of this platform to extend the reach of their site while optimizing it for fast load times.
Whether you have a travel blog, a resource site, or a small e-commerce store, you can benefit from having a content delivery network to support it.
After all, as a person doing everything for your website by yourself, you probably do not have a lot of resources to help your site reach its full potential.
By employing a personal CDN solution, you are able to extend your site's presence while providing your web visitors with the best experience possible.
Why You Need a Personal CDN Service?
A personal CDN service is a content delivery solution that aims to reduce latency. Latency is the time it takes for a web page request from a site visitor to travel to the host server and the time it takes for the server to respond and deliver the web page content being requested.
The problem is that without a CDN service, all web page requests will have to travel to the origin server that is hosting the website. The farther the user is from the origin server, the longer the request will have to travel, which can result in slow loading pages.
In addition, because all requests are sent to the origin server, it can easily be overwhelmed when there is a high volume of traffic coming in. This can result in not only slow page loading times, but actual server failure that can put your website down.
How Does Personal CDN Works?
Personal CDN solves this problem through a series of strategically located Point of Presence (PoP) servers.
These PoP servers store a cached version of your personal website's web pages including all its elements including HTML, CSS code images, and even JavaScript files and images.
When a web page request is made by any of your website visitors, instead of going straight to the origin server, it will instead be mapped out and sent to the nearest PoP server geographically.
This PoP server, in turn, will be the one that will respond to the web page request by delivering the cached copy, elements and all, to the computer or device of the web visitor.
As a result, web requests no longer have to travel around the world to the origin server, and the origin server will not be overburdened by traffic.
Benefits of Personal CDN service
It helps your SEO efforts
One of the important factors Google uses to rank websites is fast loading time. They equate fast loading speed to good user experience. CDNs optimizes your web page for fast loading so that it can be delivered to your web visitors as quickly as possible. With that, it should also help your page rank higher.
It helps your website perform faster
A good CDN is backed up by powerful data centers that are designed to handle high volumes of traffic but to also optimize your web content for fast delivery. Whether you have a lightly designed website or a website with large downloadable content like images and video, a good CDN service should be able to pull it off with no hitch so that your web visitors will have a seamless experience
Security against DDoS attacks
DDoS is one of the most common forms of web attack where malicious parties try to overwhelm your origin server with unwanted traffic, usually through bots. Fortunately, top CDN providers have different security tools like TSL certificates and tokens for traffic authentication. This should help protect your site from DDoS and other forms of web attacks.
Affordable Personal CDN from BelugaCDN
BelugaCDN is one of the top content delivery network platform providers in the industry but what separates them from other top providers is their CDN plans and pricing.
Most CDN services charge their customers at least $150 for their lowest plan. BelugaCDN plans and pricing starts as low as $20 per month, which is perfect for individuals who do not have the same budget and resources as companies have.
On top of the very competitive price, BelugaCDN is one of only a few CDN providers that recognize all 5 TSL certificates for superior DDoS protection and implements IPV4/IPV6 so that your content can be accessed from anywhere and on any device.
The best part is that you can get a free trial to feel out the service.
For more information, go to BelugaCDN.com now.
Related Resources