Content Delivery Network Reviews
What to look for in content delivery network reviews to find the best CDN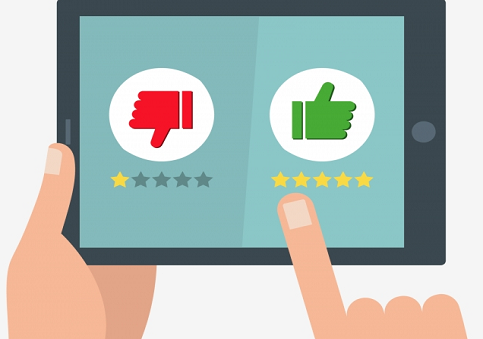 Content Delivery Networks (CDNs) have made it easier for plenty of business owners to reach markets they can't physically pervade. Considering how the internet is a growing world, it's becoming harder for origin hosts to respond to thousands of a website's visitors all at once. That established, it only makes sense for entrepreneurs and website managers to start looking into content delivery network reviews to find the best CDN.
Like everything else in life, CDNs aren't made equally and having a snappy CDN comparison chart can come a long way. Before we start comparing how your website can benefit from your version of the Best CDN—we say "your" because the best CDN can vary depending on business needs—let's take a look at what a CDN is used for.
The whole point of a CDN is to effectively deliver web content to site visitors and internet users. In a nutshell, that's fundamentally what CDNs are designed for. And while it does sound simple, these cloud delivery platforms carry complicated tasks to get the job done. Among many other things, this technology demands large data quantities and reliable Points of Presence. These servers relay data to each other until the requesting web content user obtains the data. The science is straightforward: every time you click on something online, a request is made. Because distance plays a huge aspect, the data you request from the web host organ may take a while depending on where you are. If you visit a website that's hosted by an origin host from Tokyo and you reside in Seattle, you can already bet loading will a tad longer than users from Japan. That's what CDNs aim to improve—latency.
How to find the best CDN when checking content delivery network reviews
Latency should be number one in your CDN comparison guide
Because CDNs are primarily meant to hasten loading periods, the first thing in your CDN comparison list should be speed. Studies say that almost 50% of Internet users close a page or tab altogether if it doesn't completely load within 5 seconds. Truly, the digital age is fortifying time as a currency even more. Everyone is always in a hurry and instant gratification is a necessity people are willing to pay for. In that context, the first thing you need to factor in is how quickly your website loads with a CDN provider.
To improve loading speeds, CDNs store data in several Points of Presence simultaneously; and users receive web content from whichever server is nearest them a.k.a the CDN edge server. This process makes browsing a much better experience because the content you ask for no longer has to travel from the origin host to your device. You simply consume content from your edge server.
Furthermore, there are a lot of factors that dictate the response time for requests. For instance, whether or not the requested data is already cached is a variable. Another issue could be the relationship of an origin web host and the PoPs your CDN has. This is exactly why knowing where data centers of your Best CDN provider are just as important.
Credible content delivery network (CDN) reviews always include customer service
Not everyone can afford an IT team. Given how growing startups operate only with very few people, not every business leader can afford to partner with professional techies all the time. That said, it's important to always consider a CDN provider's customer service for CDN reviews. Case in point, belugaCDN; our content delivery network reviews have largely revolved around how stellar our client support team is. Because we understand everyone needs help now and then, we make sure we're easy to contact and that we respond in a jiffy.
Always remember that a CDN is what makes your website easily accessible to your visitors. When you don't make use of it, your website is bound to crash. It's assuring to know you have a team of pros willing to hear you out and fix your concern if ever something undesirable happens.
The best CDN provider will be transparent about pricing
There are two ways clients can get billed with CDN services. The first is through negotiated contracts that suit a client. This can be helpful to a good number of businesses but not everyone. As prices are unpredictable and you never really know how much you need t pay until you get your bill.
Newer businesses and smaller corporations find that the per-usage method of CDNs is friendlier and easier to budget. This pricing mechanism comes with bundles and you know what the limits are. Should you exceed, it's also clear how much you'll need to sell out for the excess GB.
If anything, the content delivery network reviews you should look for should include things that matter to your enterprise the most. Know which locations you need to be present in and what kind of content you need transmitted. This will make deciding which the best CDN provider you are.
Related Resources