Top 10 Content Delivery Network Providers
Why the best CDN might not be among the top 10 content delivery network providers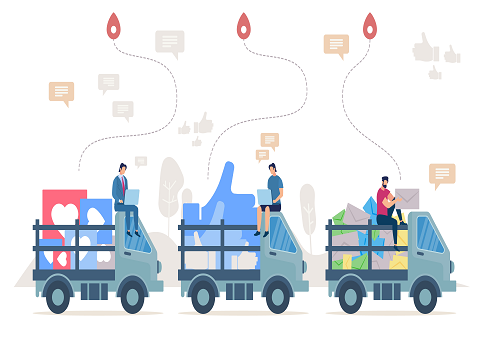 The clamor surrounding Content Delivery Networks (CDNs) is growing by the day. Anyone who runs a website or a digital enterprise knows all too well that web host origin servers just aren't built for accommodating thousands of website visitors all at once. When shopping for a provider, there's a huge chance that the best CDN for you might not even be in the list of top 10 content delivery network providers. This is why coming up with a CDN comparison chart is important.
Given that possibility, this article aims to shed light on how you can find the best CDN for your brand using a quick CDN comparison guide.
Why the best CDN may not be in the top 10 content delivery network providers
Include a provider's distribution reach in your CDN Comparison guide
The very reason why website managers and companies alike resort to CDNs, to begin with, is to reduce latency. Because of that, you must consider a provider's distribution reach. Still, in the process of finding out where the data centers of the top 10 content delivery network providers are, determine where your digital market is strongest and which Points of Presence you need to invest in. Why? Because there is a very strong chance that more affordable CDN providers have PoPs in your desired regions, too.
The best CDN becomes the best for your business, not because thousands of clients flock to them, but because the best CDN meets most, if not all, of your needs—regardless of how popular or celebrated the provider is. At the end of the day, what matters is the provider you go to has PoPs where your website needs to be. While we don't argue that the top 10 content delivery network providers have numerous data centers strategically present in many parts of the planet, we, too, have a good number. At present, we have 28 Global PoPs and 9 Super PoPs. When you sign up with us, your international market is guaranteed quality browsing and fast loading web pages. You can check out where our locations are here.
The best CDN is transparent with pricing
If you look around and spend time analyzing the pricing schemes of the top 10 content delivery network providers, you will notice that not every one of them is transparent with rates. As a matter of fact, many providers have personalized contracts for every client. While that may sound noble, it's important to understand how you're being charged and what extent of bandwidth is included in these combos. Sure, many of these providers have an explanation as to how you're being billed, but not each one of these CDN companies can present you the affordable per-usage method—which, in many cases, works best for a company budget; no second-guessing, no worrying about overcharges or ingress fees.
If you decide to sign up with us, you're afforded a free trial with no long-term contracts. What's more, we're one of the cheapest providers there are in the market! If you missed it, we have a CDN comparison price chart on the homepage you check. Frankly speaking, you get premium CDN services from us for only a portion of the rates many of the top 10 content delivery network providers will charge you.
In your CDN comparison variables, prioritize customer service
The CDN technology may have been around for over a decade, but people are only starting to catch up. In other words, not everyone is knowledgeable about how these things work. Although CDNs are fairly easy to set up and there are a ton of tutorials that cover how you can point your website/s to a provider, being able to reach out to a live representative is still important.
When looking for a provider, consider what their back-office support looks like. What plan or tier do you have to subscribe to to gain access to prioritized customer service? what are the work hours your provider of choice can respond to you? In the absence of a phone conversation, is there chat support to make up for it? These things are crucial to websites because it is a CDN's job to make sure your brand's digital homes don't crash. It's also important to consider how comprehensive a provider's user interface is. Considering how you'll have to fulfill a generous chunk of technical aspects yourself, it's important that you understand what goes where and how often these things should be done.
If anything, feel free to check our customer reviews on Trustpilot, too!
To conclude, the best CDN for you is a CDN that understands your enterprise demands without having to break your budget.
Related Resources