Top CDN Companies 2022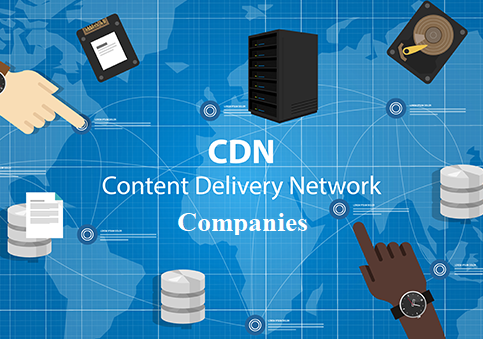 What to look for in top CDN Provider
Content Delivery Networks (CDNs) have been around since the 90s, but only recently have they disrupted the internet. The digital industry is changing and CDN providers are taking advantage of how advanced technology has allowed content delivery solutions to be. With modernized CDNs, you can now hasten web data loading speeds, improve overall website performance, and get real-time analytics. If you want to buy CDN for your website or application, draft a CDN comparison and find out what the top CDN companies all have in common. Once you have that figured out, go with the provider that meets your needs.
If you're not sure about signing up with a provider just yet or if you really should even buy CDN, in the first place, we've taken the liberty to list down the leading factors you should include when looking at the top CDN Provider.
It may seem trivial but coming up with a CDN comparison guide can help you. Every business is unique and enterprise demands differ from each other based on business size, reach, and industry.
What to factor in when considering the top CDN companies
When you choose a CDN, can it handle complex content?
The top CDN companies differ in the type of web content they deliver, so it's equally important for you to know what kind of content your website has. If you run a regular, no-frills website that has only images and simple texts, then this shouldn't be hard for you as all the top CDN companies handle static content. If your site largely makes use of dynamic content such as the personal data of your visitors, then you'll need a provider that can take care of dynamic content acceleration.
Dynamic content can call for more work as it are driven by ongoing events in the shape of sports scores, news headlines, stock quotes, prices, and more. When your business belongs to the publishing, e-commerce, banking, and other similar industries that are sensitive and open-ended in nature, then the best CDN for you is one that caches data at the edge.
Should your website host a ton of videos, buy CDN that effectively handles on-demand CDN video streaming.
In your CDN comparison chart, consider regions
Perhaps one of the biggest differences you'll see in a CDN comparison chart is their available data centers. Know that when you buy CDN, a provider's Points of Presence can make or break your brand. This is also precisely the reason why you should know which geographic markets your business is strongest in. You could be based in America, but what other countries consume your content? What other regions does your business cater to? Where else do you have a massive following? When you know exactly where these places are, it'll be easier to narrow down your list of top CDN companies.
Do the top CDN companies you're eyeing have comprehensive startup guides?
One of the many things we take pride in is our ability to make setting CDN up as easy as signing up with us. Determine how easy a provider's interface is when you buy CDN. Make that a priority in your CDN comparison chart. It's easy to be swayed by a provider's list of features and reach, but if their controls are hard to understand, you can be inconvenienced and you'll end up consistently looking for customer service to have things repaired.
Add customer support to your CDN comparison graph
While it's mostly easy to set up CDNs, it's unavoidable for you to have questions and concerns you might not be able to answer on your own right away. How accessible is your provider's client support? How soon will they pick up? What platforms, aside from calling, are available to users like you? The top CDN companies make it very clear from the get-go what kind of support you'll get and what back-office support your CDN package grants you.
Before you buy CDN, find out if your competitors go to the same provider
One of the best ways to find out how credible a provider is is by checking what kind of businesses they serve and who their clients are. It also helps if you find out what your closest competitors' content delivery solutions are. Will it elevate your game if you buy CDN your competitors use?
Or should you look for alternatives that better augment your business demands?
How transparent are the pricing schemes of the top CDN companies?
A CDN comparison chart makes it easier to find out which among the top CDN companies extend transparent pricing. At present, there are two ways to go about your CDN bills. The first one is with monthly contracts and the second one is based on how much GB you consume per month. Regions are also a big factor in your overall bill for this model, as they can differ depending on which Points of Presence you need for your website. Look for a CDN that provides transparent billing—something we're incredibly popular for.
Related Resources