What Is CDN Domain and How Do CDNs Work?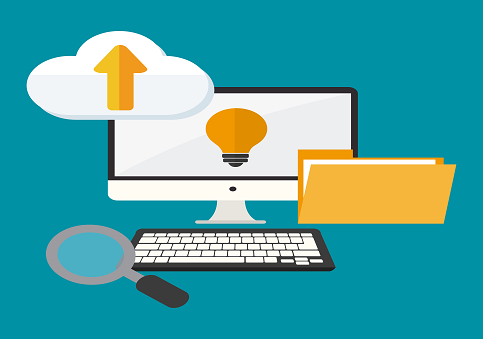 Business leaders and website managers are turning to Content Delivery Networks to more efficiently relay their web data. CDNs are popular for making website-browsing more accessible and an enjoyable experience. The content delivery technology has grown so much that it now hosts over half of the internet. As a result, people are searching for more information about it, trying to understand how it can help their businesses. One such search phrase is, "what is CDN domain?"
For this article, we're answering just that and more. We'll thoroughly explain what a CDN is, why CDN security is unlike any other, and what the best CDN hosting for your website is.
What Is CDN Domain?
Consider CDN domain to be jargon in the whole CDN equation. A CDN domain not only makes it easier for you to access the CDN content that can be served and requested, but it also promotes CDN security. It is important, however, to make sure that you secure your CDN domain with an SSL before beginning the configuration.
Depending on your CDN provider of choice, you can either install the SSL certificate yourself or have customer service do it for you. Another important thing to remember is that you're left accountable in tracking when your SSL for the CDN domain is since it'll come from a third service provider. This is often only done to create a shortcut, but there are other ways you can request and serve your web data. If the question What is CDN domain? Still rings loudly in your head, feel free to visit this link to find out more about our services and processes.
Where Can I Get the Best CDN Hosting?
Once you've already understood the answer to what is CDN domain? The next best thing to consider is which provider to go for. The best CDN hosting often differs from one business to another. Because brands are different and call for different demands, so do the definition of the best CDN hosting. It's easy to look up the leading CDN providers and select one from those among the top 10. But too many times, clients find out that there's often always a better deal where they can get more bang for their buck—mostly with similar services, too.
There are many things one should consider when shopping for a provider. One of which is the distribution reach. Naturally, more expensive providers have more Points of Presence (PoPs) in more data centers. That being the case, find out which regions and countries your primary markets are in. This will help you decide which provider you can sign up with. Some providers have more than a hundred locations, while smaller CDN companies like us have fewer.
Still, that doesn't automatically mean our competitors are incredibly more advanced or better in general. The regions you'll need to be strongest in may be also locations we have PoPs in.
Price transparency is another variable you'll have to consider. While CDN security is something you'll find in most, if not all, CDN providers, you'll have to consider how reasonable their prices are, too. You'll be surprised that many CDN providers don't reveal their rates commercially. Many times, clients will have to personally reach out to them for a quote. While this isn't exactly faulty, arrangements like these make it difficult for businesses and website owners to have a predictable budget.
On the other hand, we're one of the best CDN hosting providers, not just in the budget department, but also with technology. A quick visit to our Trustpilot customer review page will reveal that we're guaranteed to make websites load faster at more than half the price of our leading competitors! Our pay-per-usage arrangement also simplifies the budgeting game as business owners and website managers will always know how much they'll have to pay for.
How Can You Ensure CDN Security?
Depending on which provider you sign up with, CDN providers often have SSL certificates among many other lines of defense they utilize to protect your data. Furthermore, CDN security goes beyond the actual idea of just protecting your content. If your web host origin crashes or goes offline for whatever reason, CDNs retain your web data. CDN security is also about making your web content available even when your host origin can't be reached.
Here at BelugaCDN, we make use of a myriad of tools to help protect and secure your content. Whether you be a financial institution needing assistance with dynamic content or a government website that needs help with displaying personal records when necessary, we'll help you out—and with no long-term contracts at that! That means you can cancel anytime.
Overall, CDNs no longer just relay your web data to your users. They protect your data, too.
Related Resources