What is CDN support?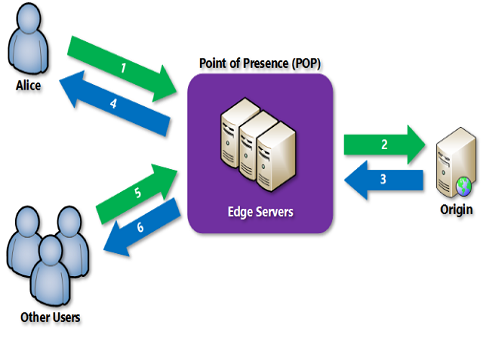 For this article, we're answering one of the most Googled questions in recent times: "what is CDN support?"
Because there are now plenty of articles that define what it is, we'll break it down into comprehensive parts so it's much easier to understand.
Are you ready? Here goes.
Understanding the technology
A content delivery network (CDN) is a collective of servers found in multiple locations around the globe. These servers function to transmit website data much faster to the users near them.
How do Content Delivery Network(CDN) function?
CDNs store your website's data on their servers. They securely cache your content in these Points of Presence to better relay your data to your audience. CDN providers load your content (images, videos, HTML, texts) in their nodes and distribute your data. That way, when your users visit your site, they're accessing it through their nearest server (a.k.a. edge server).
What are the advantages?
There is an ocean of benefits with using CDNs, but the speed and premium browsing are the top ones. It also helps that website owners get to select the locations they want servers in. That way, they still have control over their budgeting. BelugaCDN, for instance, has a pay-as-you-go payment method so it's easier and friendlier to clients. What's more, site owners can also run A/B testing with CDNs and present exclusive content to their users, based on where they are.
So, what is CDN support?
Essentially, CDN support is making sure your site is fast enough to serve your users accordingly. Slow websites have been associated with a loss of sales and negative branding. What's worse, the duration of a site's loading speed impacts their SEO standing. To start, web host servers aren't designed to serve hundreds to thousands of site visitors simultaneously, too. So if you manage or own a site that gets a good extent of traffic, CDNs can help better distribute your content so your site doesn't crash.
Where is my website saved?
Technically, your website is stored by a web host on a web server. This is what you pay for either monthly or annually to your web host provider. The money you spend on this goes to bandwidth, CPU, and storage. Generally, every hosting provider extends each site to a virtual private server, a dedicated server, a shared hosting plan, or a cloud server.
From your host provider's features and tools, you can manage your hosting resources and domain name using a control panel. With BelugaCDN, your site is protectively stored in servers found in several parts of the planet—or at least, the ones you choose for your site.
How do CDNs store my content?
It's simple: when you enter your IP address or website URL, we gather your site's static content and source them from your web host origin server. We then save it our servers and your site visitors can view them from their age server.
Am I required to modify my server?
Through your web host's control panel, change your CNAME record. This shouldn't alter anything on your existing website. Instead, your users will obtain content stored from your CDN Service provider's servers and no longer only from your web host origin.
How can I check if my CDN is working?
BelugaCDN provides real-time analytics, so tracking your stats and figures as they happen is easier! However, if you'd like to utilize a third-party website Pingdom is a popular choice. They help track website uptime and their tools are mostly free to use. You can assess your site's page speed very easily, too. Key in your domain and it presents you the size of every page element you have and their corresponding loading periods. To gauge the difference, try this on your site before and after resorting to a Content Delivery Network.
How safe is a CDN?
BelugaCDN utilizes a myriad of tools to help protect and secure your content. We encrypt your video, images, and similar static content by using HTTPs and SSL.
Is it time for me to use a CDN?
Only time can tell. But if your site is naturally media-savvy and it enjoys a consistent stream of visitors, now could be it. If you're looking for a cheap CDN for simple and affordable global content delivery, BelugaCDN is no doubt the best CDN for you. Our deals are affordable and our customer service team is responsive and knowledgeable. What is CDN support is better defined by us since we're quick to help you with your website needs. Why settle for Free CDN when you have an economic but competitive provider such as us?
Learn how to get a free trial from us now!
Private Content Delivery Network
Related Resources