Video CDN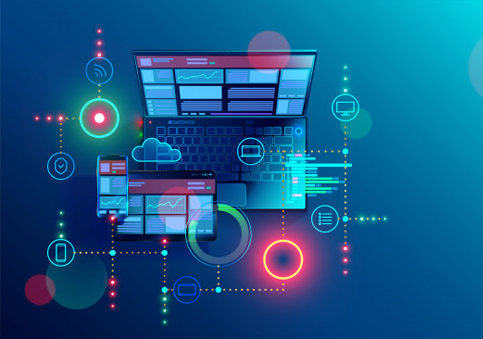 The advent of e-commerce has made it possible for businesses of all types and sizes to expand their market presence. With a simple online store, anyone with an entrepreneurial spirit can sell virtually anything from clothes and shoes to gifts and souvenirs, pets, furniture, watches, foods and drinks, beauty products, and even second-hand items such as books and textbooks, video games, and laptops.
To increase your chances of making a sale, you need to attract visitors to your website. There are many ways to drive traffic to your site, such as the use of promotional videos that demonstrate the features and benefits of your product or service. However, putting up a website with great videos is not enough to be successful in today's ultra-competitive digital economy.
Consumers are now more savvy yet fickle and demanding, showing little patience for websites that are slow to load. You can make the most persuasive video in the world, but if it is buffering your target audience will abandon your website.
In order to leverage the power of video as an online marketing strategy, its delivery must be optimized to avoid lagging, buffering, or freezing. This is where a video content delivery network (CDN) comes in. CDN companies like Akamai, Amazon CloudFront, KeyCDN, Limelight, Fastly, CDNsun, Microsoft Azure, CDNvideo, and BelugaCDN (https://www.belugacdn.com) offer video hosting services.
A video CDN can help you implement a video delivery strategy that is based on both speed and usability, thus giving your visitors a seamless viewing experience on any web-connected device and regardless of location. A CDN makes this possible in three ways: by resizing video dimensions, optimizing video compression, and identifying the optimum video format. As a result, video startup times and buffering are reduced and the overall performance of your website improves.
How to Choose the Best Video CDN
There are hundreds of content delivery networks with video delivery platforms, but identifying which one will give you the service of the highest quality is not an easy task. Every video CDN is different, especially when it comes to latency. Nevertheless, here are some criteria to take into account when looking for a CDN that will help you get the most out of your video.
Performance
You are investing in a CDN for one reason: to eliminate buffering in your videos. Check whether the CDN has the technology to deliver your video content to users as quickly as possible for a smooth viewing experience. How fast will the CDN's edge servers process a user's requested video and deliver it to him/her without any lags?
Does it have the capability to optimize routes, reduce trips, and minimize packet loss, or can it scale automatically to prevent crashes in case of spikes in web traffic? These are some of the important questions that you need to ask when assessing the performance of a CDN.
Security
Another benefit of a content delivery network is the security it provides to your website. Find out if the CDN service provider has a robust infrastructure in place to protect your video and other resources from malicious threats, including DNS-based DDoS, bot malware, and DNS tunnels.
DNS queries in particular are a key indicator of malicious activity, and a CDN should be able to detect the threat by analyzing such queries as they arrive or are live streamed while protecting "good" DNS queries.
In addition, choose a CDN provider that utilizes Secure Sockets Layer (SSL)/Transport Layer Security (TLS) encryptions and HTTPS to mitigate DDoS attacks and other advanced cyberthreats like ransomware, spyware/malware, phishing, data manipulation and destruction, and malvertising.
Customer service/support
Content delivery network companies should have a team of experts that are available 24/7/365 to provide technical/customer support via phone and email. The team must be proactive in monitoring your website to reduce event risks that could disrupt your business, such as crashes caused by too much traffic.
Analytics
A CDN should have a reliable analytics platform that gives you up-to-the-second insights about your web traffic, including metrics such as complete bandwidth, total quantity of requests, cache hit/miss fraction, completion fraction, hits per second, origin transfer, completion ratio, delivery by data center, request miss fraction, origin request rate (RPS), and end-user transmission.
Pricing
Cost is a key consideration for many website owners when it comes to choosing a CDN. Many CDNs can be really expensive – a bandwidth of 2,500 GB per month usually starts from $150 and can go up to $200 and above. While there are free CDNs on the market, there might come a time when you have to go for a paid CDN plan due to increases in your traffic. Review different plans and compare them, keeping in mind to pick the one that would give you the best value for your money.
Conclusion
Digital video is a powerful marketing tool that allows you to connect with your customers and increase conversions. With a video CDN, your videos will be optimized and delivered fast to your users, resulting in a responsive and lag-free viewing experience.
If you are an online media publisher, an advertiser, or a provider of video streaming and Internet Protocol Television/Over the Top streaming services, a content delivery network provider like BelugaCDN (https://www.belugacdn.com) can help. BelugaCDN has enterprise features for SSL/TLS and video, along with a next-gen IPv4/IPv6 dual-stack network, to accelerate the delivery of your videos and other web resources to end users by 20-40 percent.
For just $20 a month (based on a pay-as-you-go billing model) – 1/4 the cost of other CDNs – you get a total bandwidth of 2,500 GB, plus other benefits such as real-time traffic analytics, an intuitive user interface, secure token, API, custom SSL, instant purging, built-in DDoS and website protection, 28 global points-of-presence (POPs) and 9 SuperPOPs, and responsive technical support. This combination of price and performance is something that is hard to ignore.
Related Resources