Yslow CDN hostnames: website speed matters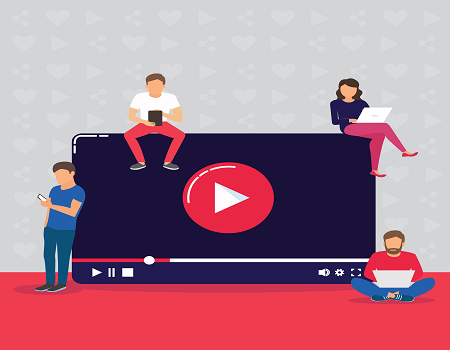 For anyone determined to improve their website speed score, the term Yslow CDN hostnames might not be foreign to you. If it is, that's okay. If you didn't know yet, YSlow is a tool that examines your site to provide you recommendations to enhance website performance. Arguably the best thing about it is it's an open-source online instrument.
How it works is simple: you key in the web page URL you want to find the website speed test for then YSlow assess it against a fixed set of guidelines. It then reveals what the website does greatly and what its areas of opportunities are. For this article, we're talking about how YSlow is an effective online helper and how it can work well with CDN to improve speed score.
Yslow CDN hostnames: does it work well with a CDN?
YSlow has a limited list of acknowledged CDNs as it only recognizes those that Yahoo is familiar with. While you can test if your CDN of choice works well with it, there's a 50% chance it won't. For bigger, more tenured CDN providers, YSlow usually detects Yslow CDN hostnames almost automatically it's properly set up, although it typically takes about two days for the DNS to propagate.
If your CDN isn't detected, try adding your own Yslow CDN hostnames. It's mostly on the user settings section. If you're having a difficult time finding it, our customer service team would more than happy to assist you with that.
Are Yslow CDN hostnames all I need to boost website speed score?
Definitely not.
YSlow is a helpful online tool, but it isn't a thorough website speed test analysis. More than anything, it zooms in on your website's front-end performance. It doesn't meddle with your site's backend components, such as your database's optimization or how premium your web hosting is.
But you can't undermine these elements, too. These backend components are arguably more important when it comes to optimizing your website in full force.
Why I should running a website speed test is important
Always think of your users' experience above all else when it comes to your website. Making sure your site is easy to navigate should be reason enough to occasionally run a website speed test. Slow-loading sites often lead to poor traffic and even poorer revenue for businesses. When you compete online, remember that every single global contemporary becomes competition, and standing out is way easier when your site loads quickly. The faster your site is, the more easily engaged your site visitors are.
Another good reason why you should care about your website's speed score is because of SEO. If you didn't know yet, Google now takes into careful account how fast websites load their media—from videos to images to blog posts. The faster web pages load in full, the higher your site's chances of performing better at SERPs.
Aside from just looking up your Yslow CDN hostnames, consider CDNPlanet's CDN performance assessor. It helps you evaluate how your website is performing and you even get to select which regions you want to check it from. To find the speed score of your site, Pingdom does a swell job as a website speed test.
How a CDN improves your site's speed score
Content Delivery Networks have made browsing so much easier for millions of people. So much so, that over half of the internet is managed by CDN servers. Times are changing and the number of people turning to the internet to get things done, let alone rely on livelihood, is increasing. The digital space is now more than just a place to stream videos and connect with friends.
Businesses are now being built through the world wide web. From joining classes and getting degrees to shopping for designer bags and purchasing a decent hand wash soap, the Internet is expansive.
As a result, CDNs have become a crucial component in making sure websites are made accessible to their respective and target users. In summary, CDNs are a bunch of servers found in several parts of the globe. These servers store your website's data and transmit them much faster to your visitors. Instead of your users requesting for your site's content from the origin host, they now consume your media from their edge server—the server that's nearest their location.
Here at BelugaCDN, we have 28 reliable Points of Presence for you to benefit from. That being said, when you sign up with us, your speed score is the last thing you'd need to worry about on your website. Feel free to check out what our clients are saying about our services!
Related Resource