How CDN hosting providers can help your business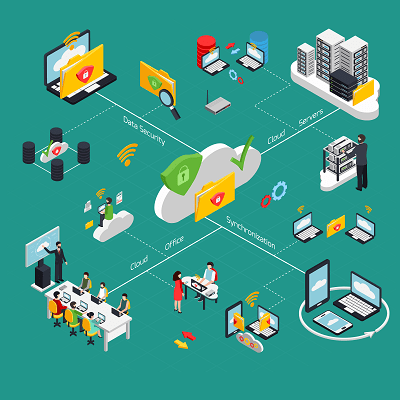 If you're reading this, there's a 90% chance you're connected to the internet. After all, that is how we access much of our information today. The digital space has been a solid go-to avenue for a variety of things. From looking up technical definitions to posting photos of your cat, the world wide web continues to satisfy many of our needs. So much so, that the number of internet users around the globe has now exceeded 4 billion! This reality, of course, wouldn't be made possible without CDN hosting providers. In fact, CDN hosting providers now manage more than 50% of the Internet!
If you don't know what CDN hosting providers do, that's exactly what we're discussing for this article. What's more, we're also tackling why the best CDN for your site could be cheap CDN.
What do CDN hosting providers do?
Before discussing what CDN hosting providers bring to the table, it's best to establish what CDN hosting does first. For starters, Content Delivery Networks copy your web data and optimize them for quicker delivery, functionality, and performance. Additionally, CDNs are clusters of servers interconnected via the cloud and distributed in many parts of the globe. Through this, delivering web content to multiple users in several places all at once becomes easier.
To better appreciate what CDN hosting providers do, understand that CDNs are designed to improve, if not eliminate altogether, the loading time it takes for a web page or app to load in full. This becomes even more apparent to websites that experience consistent surges of web traffic and are rich with dynamic media.
What's The Best CDN Hosting Provider For Your Website?
Congratulations! You're now ready to jump into the CDN scene and experience its power to boost and upgrade your website!
But with all the CDN providers screaming for your attention, the question is, what is the best CDN hosting provider for your website?
Well, let's have a closer look at these CDN providers and see what each provider can really bring on the table.
Here Best CDN Hosting Provider are:
#1 BelugaCDN
By having a closer look at the different CDN providers in the market, you'll surely notice that all of them are bringing the battle on the 'features' side to be the best CDN provider in the market.
But it appears that not all these CDN providers are willing to compete in this one important area: the price.
And with all these CDN providers vying for our attention, we've seen one CDN hosting provider that dared to bring the battle, finally, on the 'price' side, and that is BelugaCDN.
With a price that only has ¼ of the average price of other CDN providers, but offers the same powerful features, makes BelugaCDN one of the best CDN services in the market.
Even with the cheap price of this CDN hosting provider, you can surely rely on its service as it has 28 global PoPs and 9 super PoPs strategically placed all over the world.
It has real-time traffic statistics that provide a detailed insight into your properties.
BelugaCDN also has a very intuitive user interface that can easily set up and manage multiple properties efficiently.
Now, let us look at the other features that this CDN hosting provider can give:
Full dual-stack network (IPv4 + IPv6 everywhere)/
Pseudo-streaming (progressive streaming)/
Byte range requests support/
Only delivery of the HTTP video streams/
Free SSL/TLS on customer domain/
Transfer speed rate limiting/
Real-time log streaming
Instant purging
Token authentication
When it comes to video-related services, this CDN hosting provider certainly has impressive features.
It can deliver features such as HTTP video streams, pseudo-streaming (progressive streaming), and byte-range support that rivals its fellow CDN providers.
With these features, it makes it one of the best CDN in the market today.
It is also one of the few CDN providers that supports all these 5 SSL extensions:
Dynamic record sizing
Perfect forward secrecy
OCSP stapling
HTTP/2
ALPN
BelugaCDN also offers a free CDN that is divided into three plans that give varying internet traffics to your website according to your needs.
If you want to monitor your usage metrics, this CDN hosting provider has an app called Grafana App to provide you detailed updates of your current metric usage.
With all these powerful features at a (literally) affordable price, BelugaCDN can be the best CDN that your website is waiting for.
#2 Amazon CloudFront
This CDN hosting provider offers flexibility to your budget as it has a 'Pay-As-You-go' payment scheme that protects you from upfront costs.
And just like any CDN providers, Amazon Cloudfront also offers free CDN that injects your website with a 50GB of transfer-out data each month for 12 whole months.
It also has solid security features like Geo-Blocking, CDN domain HTTPS, and Customer cert HTTPS.
Looking for more? Here are the other things that this CDN hosting provider can offer:
DNS (AWS Route53)
Dynamic content delivery
Instant set up
Anti-DDoS
AWS WAF
Analytics
Purge
HTTP/2
IPv6
Amazon CloudFront is undoubtedly big, not only in its name but also on features as well.
That's why it's no wonder that this CDN hosting provider is always included in any lists of the best CDN providers in the market.
#3 CloudFlare
First, let's have a quick look at the significant features of Cloudflare:
Basic DDoS protection/
HTTP/2 and SPDY
Globally load-balanced CDN/
Operational spam and content scraping protection/
IPV6/
Restful API/
WebSockets/
This CDN hosting provider offers a free CDN that can equip you with a CloudFlare issued SSL certificate.
It also has cloud encoding capabilities and customizable HTML5 video players that are already built within its video-hosting.
You do not need to worry about your budget getting out of hand as it doesn't charge you for bandwidth spikes. CloudFlare charges according to the plan that you have chosen.
This CDN hosting provider has a feature called CloudFlare Workers that allows developers to add existing applications or create new ones without having the hassle of configuring or maintaining an infrastructure.
Finally, what makes this CDN hosting provider a competitive service when compared with other CDN providers is that it currently has a global CDN network over 200 cities across 90 countries.
These ares solid assets that makes it worthy to be recognized as one of the best CDN services in the market today.
These features mentioned above only proves that choosing this CDN hosting provider for your website is one of the best decisions you can do to jump up your services.
#4 Akamai
Akamai currently serves 30% of the world's internet traffic, and with the big chunk it serves, it only proves the solid capabilities of this CDN hosting provider.
Just like the other CDN providers, it can also offer video security, HTML5 video delivery, video-on-demand, and live-stream video-hosting.
Here are the other things that you can enjoy with this CDN hosting provider:
Accessible Real-Time Reports
Reliable Customer Support
Scaled Networks On-Demand
Advanced Compression Algorithms
Web Security Features
With proof of its efficiency, together with its advanced features, Akamai is a reliable choice when choosing for your website's next CDN hosting provider. One of the best CDN services in the market today, indeed.
What the best CDN hosting can do for you
When you utilize a CDN, whether cheap CDN or not, your site users obtain web content from the server nearest them instead of the single host origin server which could be farther and much more overloaded. That said, when you sign up with the best CDN, the site benefits become more apparent.
Faster loading time could mean better performance
Naturally, when your website loads much speedier, video and audio-streaming, e-commerce purchasing, and a plethora of other services become much more improved. To many, the enhancement here may just be speed, but when you're a determined brand strategist and entrepreneur, what you're working on is the customer experience as a whole. The best CDN will make your site feel more than just a haven of information about what your company does—the best CDN hosting providers will make sure you build your brand even more.
Buffering becomes scarce and traffic spikes are less frequent
Cheap CDN isn't wary of this, too. In fact, Google can tell you upfront that dozens of cheap CDN now successfully compete with much larger providers. When you sign up with the best CDN, buffering becomes scarce as latency is reduced. That means your users don't have to wait for a long time before being able to consume your content straight away. To add, because your web data is cached in servers, your website also becomes more readily available even when an unfortunate crash occurs. This is because many of your users no longer have to obtain content from the origin server. As a result, the stored content on a CDN's many servers makes it seem like your website is up and running.
Enhanced analytics and security
What kind of business leader says no to accurate and thorough analytics? With the best CDN, you have access to valuable information such as where much of your digital markets are from, how often they visit your site, and what tabs, products, and services people are more interested in. For example, here in BelugaCDN, you're granted real-time access to traffic statistics and up-to-date insights. Of course, heightened security isn't bad either. Because your data becomes available in multiple servers, CDN hosting providers make sure that your content isn't compromised in any way.
Why cheap CDN is just as great
If you whip up a CDN comparison list, you'll find out cheap CDN isn't all that deprived of inventive solutions. As a matter of fact, leading providers may have only more Points of Presence, but many basic CDN functions are all the same nonetheless. It's easy to think that the biggest and most expensive CDN hosting providers offer leading and cutting-edge content delivery services, but the truth is, when you're a startup, you're not going to need every single PoP or feature big companies use when it comes to CDN hosting.
Determine what specific needs your website calls for and check out reviews of cheap CDN before dismissing them altogether. Many times, the best CDN could be a cheap CDN.
Conclusion:
Without a doubt, all the CDN providers mentioned above are going neck and neck in their race to be the best CDN provider in the market.
But despite their high-powered features and free CDN offerings, it seems that they have missed one important area that every website owners are concerned about: the price.
It's almost a norm in the CDN market that most advanced features always come with a high price tag.
But BelugaCDN has proved that advanced features can be offered at a very affordable price.
Certainly, what makes a CDN hosting provider one of the best CDN in the market is not just being the most advanced, but also being ultra-affordable.
Related Resource