CDN Reseller Program: Profitable and Sustainable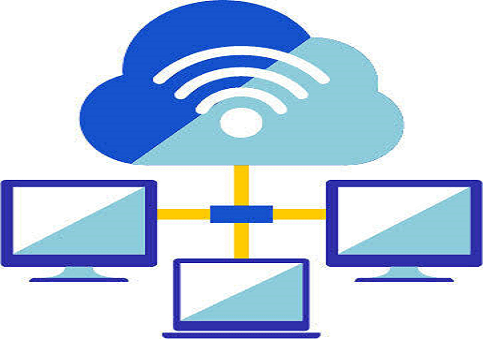 Have you ever heard of reseller programs? These programs allow interested parties to buy products or services and sell them to others. This is not merely a buy-then-sell model. Reseller programs allow parent companies and resellers to engage in agreements that allow both parties to earn and grow in the process. Sounds interesting to you? Here's a more interesting piece of information: you can actually resell content delivery networks, or CDNs through a CDN reseller program. CDN providers have gained fame in the business world, particularly with enterprises who want to reach global success, or at least expand their business to other areas. Those who chose to buy CDNs are basking in the many opportunities it brings to businesses and office productivity, and you, a CDN reseller program participant, can bring this closer to many, while contributing to CDN providers who offer them.
CDN Reseller Program: A Working Business Model
Being part of a CDN reseller program puts you and CDN providers in a good platform to not only earn money but also to help both CDN providers and those interested to buy CDNs. CDN providers will get a leg up when it comes to marketing their CDNs to those who want to buy CDNs for convenience and web efficiency. CDN providers also will have lesser efforts in talking to potential clients who want to buys CDNs, and have the representative of the CDN reseller program do the talking. This way, the CDN providers will only brief members of the CDN reseller program of FAQs and other integral information to be relayed to those interested to buy CDNS. Also, CDN providers can now focus on making sure what those who want to buy CDNS will get what is told to them. Thanks to the CDN reseller program, it's the resellers doing the job answering questions to people interested to buy CDNs, which the CDN providers will just manage the CDNs, make sure they work, and are properly linked to their patrons.
Potential customers in the form of enterprises and individuals who want to buy CDNs also benefit well here. Instead of running around the internet looking for answers, they can just go straight to reps of CDN reseller programs and ask their questions away. Research can be risky, difficult, and confusing. But take comfort in knowing that CDN providers will be there to answer your questions, or at least have their CDN reseller program participants know all the answers to common questions. If you want to buy CDNs, you don't have to look for information on the net, especially that they are a lot of sources that can just muddle your choices, even fake ones that don't really say the truth. CDN reseller program reps are bound to represent the CDN providers they are connected to, so it's risky to give unsure info to those who want to buy CDNs. But you, who potentially wants to buy CDNs, can be sure that reps of CDN reseller programs are well-informed and briefed by CDN providers, so that all questions are answered
CDN Reseller Program: Your Role as a Reseller
But now let's go back to your potential as a CDN reseller program member. You will act as liaison between CDN providers and those who want to buy CDNs. This will be an integral role for you. First, once someone decides to buy CDNs, you will be there to assist them with the purchase process and relay information to the CDN providers. You will also be the one to assist the party interested to buy CDNs in the process of getting to know the CDN system. If they have questions, you will relay these as well to the CDN providers.
As for your relationship to the CDN provider, you will make sure that you will represent the CDN reseller program well. This means correct information, persuasive talk to those who want to buy CDNs, and assistance before, during, and after the process. Though not working for them directly, you still represent CDN providers in terms of their integrity in their products, the CDNs.
CDN Reseller Program: Some Perks
Some of your perks in the CDN reseller program may include discounts if you yourself are to buy CDNs for your own use, or bonuses when you reach a certain number of sales or earnings. The greatest perk may be the business relationships you build, between those who want to buy CDNs, the CDN providers, and your connection to these parties. Being part of a CDN reseller program sounds like a promising business endeavor, and you just might enjoy it, and earn from it.
Contact BelugaCDN if you either interested in being part of a CDN reseller program, or is someone who wants to buy CDNs from CDN providers. Start your usage of CDNs and see its effects on your company. Go ahead and leave a message to BelugaCDN here. It could be the start of something profitable for you.
Related Resources