How to setup CDN server with BelugaCDN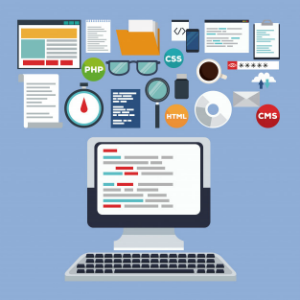 There's a lot of buzz surrounding Content Delivery Networks (CDNs) and truthfully, the hype is warranted. Let it be known to website owners who aren't entirely internet-savvy that web host origins alone aren't capable of hosting thousands of a website's users at once. Precisely why the CDN market is growing by the year. With all that digital commotion, some people have been searching "how to setup CDN server" on Google. Many people believe that building your own network as a home CDN is an effective strategy. Although knowing how to build a CDN server does have its benefits, it's not always the right solution for companies.
Your chances of a better performing website are higher if you learn how to setup CDN server with us instead. That's why for this article, we'll tell you exactly how and why.
How to setup CDN server with BelugaCDN
If you look around the CDN market, you'll find that we have one of the simplest user interfaces. Signing up isn't challenging because it's as easy as filling out a form. In fact, you can complete the domain-linking process in as quickly as 5 minutes!
You can either log into the user interface or use our API to create a new website property. After that, you'll then need to change the CNAME of your website by following the Update DNS instructions guide. Once that's done, your website will be running on the BelugaCDN network and all API features will be available! It's that quick and easy. Knowing how to setup CDN server with BelugaCDN is made even easier with our comprehensive tutorial guides, too.
Beneficial of CDN Server Setup
Understanding how to build a CDN server is helpful in many ways. You get to understand the heart of what CDNs do, the components and technology needed to get content delivery running, and the power of reach distribution; all these make vivid and clear sense to you once you have firm a grasp on how to build a CDN server. At the same time, mastering how to setup CDN server and turn it into your home CDN also has drawbacks you can't ignore.
For one, you'll have no body of professionals to hold accountable should something go wrong. It's often best for busy entrepreneurs and smaller companies to partner with a provider they know they can trust versus choosing to learn "how to setup CDN server" and risk overall website quality. This is especially more dangerous to companies that make money primarily from digital engagements and online sales. You could damage customer loyalty and retention and lose your business altogether.
While knowing how to build a CDN server does provide you better insight on the complex processes CDNs go through to get your content to your market, creating one from scratch and making it your home CDN could be dangerous.
Why your home CDN should be a recognized provider
First off, it's best to acknowledge that cheap CDN providers can be very much competent, too. Depending on who you turn to, the CDN services you get from an expensive, more popular provider can be extended by affordable providers like belugaCDN
There are plenty of reasons why only a trusted CDN service provider should be your option and the first one is, as mentioned, customer service. Being able to turn to a team of experts is crucial when something goes away. You'd be surprised but signing up with us can be cheaper than making your own CDN under our pay-per-usage arrangement. When you figure out how to build a CDN server, you'll find that there are plenty of fees in maintaining edge locations and SSL certificates.
When you sign up with us, we take care of all the legwork and maintenance duties. It helps, too, that you only pay 1¢ (or less) for every Gigabyte of data accelerated over our cloud network. When you check our CDN comparison chart, you'll find that our fees are more than half the price of our competitors, but many of our services are on par! Exactly why would you have to pay their prices when you can save with us? If you're still unsure at this point, you can get a free trial with us and cancel anytime.
If you're bent on figuring out how to build a CDN server, that's great. Knowing how the procedure works is always helpful. But if you're serious about growing your business and expanding your digital efforts, learn how to setup CDN server with BelugaCDN instead.
Related Resources