Multi CDN Providers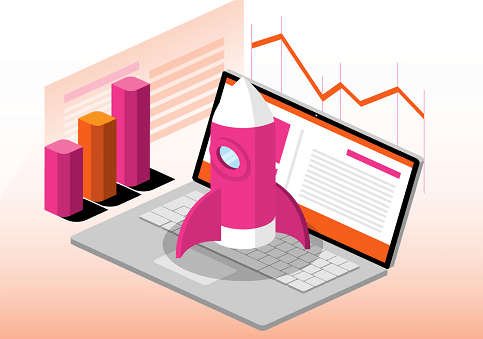 The internet is a huge space. Granted that the number of uploads on YouTube, Facebook, and Instagram increases by the day, new websites continue to keep going live as well. As a result, you compete with so many digital havens online, burying your site in oblivion if you don't utilize technology designed to optimize your site. A quick way to reduce latency is to buy Cloud Content Delivery (CDN) services from top CDN providers. And although that remains to be a solid solution for website owners and businessmen, more and more entrepreneurs and developers now employ the multi-CDN provider strategy.
Exactly why for this article, we're discussing how the multi-CDN provider set-up can be advantageous and what to look for when assessing which top CDN providers are best for your site.
Tap the Untold Power of a Multi CDN Provider
Since fantastic CDN features aren't found on a single CDN provider, a multi CDN provider pools various CDN providers to tap their best features and apply them on your website.
Like Infinity Stones inserted on a single gauntlet to bring untold powers (Marvel fans, anyone?), a multi CDN provider taps various capacities of different CDNs to deliver the optimum performance that your business needs.
With the growing demands of your business and website, using a single content delivery service can be likened to a stone-age strategy.
To tame your growing demands, here are the best choices of multi CDN providers to help your website in keeping up with its growing needs.
#1 NS1
NS1 can be likened to a 'broker,' and in this case, a 'CDN broker.' Instead of you doing all the dirty works of juggling various content delivery networks, NS1 acts on your behalf.
Not long ago, you send your traffic to your only content delivery service, but by sending your traffic to NS1, it routes your traffic on various content delivery services under its wings.
It has a smart DNS that selects which CDN service best suited for an incoming user.
It has a product called 'Pulsar' that can deliver fully automated traffic management functionality, which can bring an increased performance for your website.
When it comes to tech support, it offers 24x7 Email support, which you can enjoy when you avail of their 'Business Plan.'
While their 24x7 Email (and) phone support are offered through their 'Pro and Enterprise Plan'
NS1's professional services and emergency support are delivered through their 'Pro' and 'Enterprise' customers (but not on their Business Plan)
This multi CDN provider offers 10% discount for customers who pay annually instead of those who pay on a monthly basis.
Here are the other features of NS1:
Disaster recovery and high availability
Multi CDN management
Service discovery
Multi-cloud orchestration
DNS security
DevOps and Automation
DNS global server load balancing
Redundant and secondary DNS
With all the features mentioned above, there's no doubt that this multi CDN provider is, indeed, serious on providing us with a better choice in taking our business further.
#2 Atanar
Atanar's 2 major roles in the CDN service arena is a reseller and an integrator of top-performing content delivery services in the market.
When you need to stream a live event over the internet, Atanar is well-equipped to assist you with that service by delivering formats for Flash, iPhone, or iPad.
It also can swiftly download your Gigabyte-sized files with much ease and cache your main domain or subdomain for swift rendering.
They also offer a service that provides you more detailed information on specific structuring issues like:
Limit Redirects
Javascript performance tuning
HTML complexity
Increase cachability
Better resource management
Have a look at Atanar's other features:
Hosting
Front End Optimization
CDN Audit
DNS Routing
Streaming (Live video or on-demand)
SSL Acceleration (https and certificates handling)
CDN Cache
Supports http delivery
This multi CDN provider has straightforward features that take advantage of the powers of the CDN services under its belt.
With this, it has come up with an excellent service that places it as a strong multi CDN provider in the CDN arena.
#3 MetaCDN
MetaCDN doesn't just randomly pick a content delivery service on its pool of CDN providers.
It has a smart system that selects a CDN service based on what will be the swiftest for an individual user.
Also, you won't have any headaches even if one of MetaCDN's content delivery services goes down because it will simply reroute your traffic to another CDN service.
With this, MetaCDN ensures you a literal 100% uptime, anytime, through the multiple CDN providers under its belt.
It also has a team of true experts that can assist you anytime when you need critical tech support for your website or with one of MetaCDN's CDN providers.
It connects you directly to developers that can handle your tech-related problems efficiently.
This multi CDN provider can also equip you with thorough information about your daily usage and your website's performance.
It gives you a complete report on who views your website and the state of its performance using different metrics.
Here are the other features of MetaCDN:
Detailed Analytics
Developer support
Credit rollover
Low latency
MetaCDN also has a livestreaming platform called 'StreamShark,' which offers these features:
Instant Stream Archiving
Real-time stats
Streamlined workflows
Full privacy controls
Embeddable chat
Live DVR rewind
Live highlight clips
Solid features that are built to compete, these are the things that this multi CDN provider can bring on the table.
Sure, it has lots of content delivery rivals in the field, but it's a multi CDN provider that is well-equipped with features that can go head to head with other providers.
Thanks to its host of top-performing CDN providers.
#4 Global Dots
Global Dots can efficiently assist you with any content delivery services, whether you operate worldwide or on specific geographies through their advanced cloud technology, optimization, and security solutions.
This multi CDN provider also deals with your security, scalability, and availability issues through its strong team of experts that stands by to assist you anytime.
It can purge your content rapidly (buts smartly) within only 150 milliseconds or less.
Also, one of the best things about this multi CDN provider is it gives your website 250 milliseconds of page load time which is an advantage over your competitors.
Here are the other features that Global Dots can deliver:
24/7/365 Support
Managed Service
API Acceleration
Accelerate Encrypted Content
Device Detection
TCP Acceleration
Dynamic Site Acceleration
Instant Purge
SSL
Dynamic Caching
Static Caching
Image Optimization
Being one of the respected names in the multi CDN field, this multi CDN provider proves that even if the competition is tough, it still has a strong foothold through its advanced solutions that the market needs.
What CDN service do they trust?
Since each multi CDN provider mentioned above use multiple CDN providers under its belt, there's one CDN service that always makes its presence on their list: BelugaCDN.
Let's have a quick look at why the top multi CDN providers in the market never cross out this CDN service on their list:
Look at BelugaCDN's top features:
Pseudo-streaming (progressive streaming)
Full dual-stack network (IPv4 + IPv6 everywhere)
Instant purging
Real-time log streaming
Free SSL/TLS on customer domain
Only delivery of the HTTP video streams
Token authentication
Byte range requests support
Also, this CDN service is one of the few CDN providers that supports all these 5 SSL extensions:
Dynamic record sizing
Perfect forward secrecy
ALPN
HTTP/2
OCSP stapling
And yes, compared to other CDN providers, BelugaCDN only costs ¼ of their prices, that's why it's a good addition to any multi CDN providers' portfolio of CDN providers.
It's low (on) cost but high (in) performance, who wouldn't like that kind of deal, right?
The Benefits of Going the Multi-CDN Provider Route
It's no secret that CDNs are integral in the entire internet equation. Because of the number of websites today, competing with sites that generally attract traffic can be difficult. As a result, the multi-CDN provider solution is gradually becoming many people's go-to move to better improve their online game. If you're on the fence about whether this alternative is best for you, let's go over a few benefits when choosing this route.
Coverage and specialization
The whole point of signing up with providers to start with is to better improve a site's coverage. Through the many servers of the top CDN providers, website owners strengthen their ability to enhance user experience through faster site speed and more optimized websites.
Still, those that are hell-bent on dominating the digital space may find that the top CDN providers aren't made equally. Hence, the better thing to do is to sign up with multi-CDN providers. Because CDN providers have a ton of variation—some have more Points of Presence while others have "specialties"—partnering with multiple providers guarantees more promise.
For instance, provider 1 may have great coverage in Asia, but not so in Europe. On the other hand, provider 2 could be the opposite. Many times, as mentioned, these providers may also have different specialties. Say, provider 1 excels in video CDN services, while provider 2 thrives in image optimization. In this case, it makes perfect sense to go the multi-CDN provider route because of their varied "strengths."
Cost
Over are the days when CDN was optional. And because of the advancement of times, the question has now gone from whether CDN was needed to "which CDN providers help my website and business the most?"
The CDN industry has gone a long way and pricing schemes are a lot more feasible today than they were before. Interestingly, going the multi-CDN provider route still has its many benefits even in the pricing department. Providers may charge differently per region. As a result, developers are starting to tap more than just one provider to satisfy not just their site's demands, but also their business' budget constraints.
For instance, provider 1 could offer cheap pricing for Europe but could charge more for North America. Consequently, provider 2 could have better rates for opposite regions. To add one more to the mix, provider 3, among the other providers, could extend the most affordable rates for Asia. All that mentioned, the multi-CDN provider strategy promises the most band for your buck in cases like these.
When Should I Buy CDN?
Several industries buy CDN simply because of the many benefits CDN service providers offer. But concluding, outright, that every single website owner should buy CDN would be a hasty generalization.
Web traffic
Asses your site's web traffic. Because CDNs are primarily to improve coverage and speed, one clear hint it's time to buy CDN is when you notice more and more people frequent your website.
Global visitorship
Another clear sign that it's time to buy CDN is when your number of users from more than one country, state, or continent increases. For instance, let's say the majority of your users are from Canada. If you're beginning to see a rise in visitorship from people in, say, Australia, it could be high time for you to sign up with a CDN provider, if not CDN providers.
Web data
If most of your site's data is composed of dynamic media, then buying CDN would also be a smart move. Videos and images already take up so much bandwidth; how much more files such as interactive media.
If you're ready to jumpstart your CDN journey, contact BelugaCDN now!