BelugaCDN – Elite Pay-As-You-Go CDN Service at a Lower Cost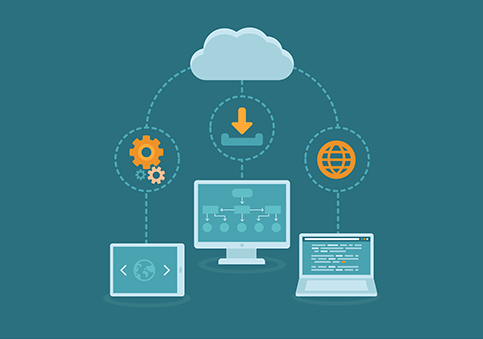 Did you ever wonder how a user sitting at their home could access a website with servers in another part of the world?
How did the website load instantly without any lapse?
Welcome to the world of CDNs, short for Content Delivery Networks
CDNs are groups of distributed servers, which work as one to provide faster internet content to the end-user.
CDN is responsible for providing faster transfer of the website assets, which help load content like HTML pages, JavaScript files, images, and videos without lag.
These days, there's a lot of hype about pay-as-you-go CDN services. Let us try to understand what precisely a pay-as-you-go CDN service is.
What is Pay As You Go CDN?
For the uninitiated, the origin of the term 'pay as you go' comes from the prepaid mobile phone services.
Pay As You Go CDN refers to a CDN service provider for which the user is not locked into a long-term contract, and simply pays for the CDN service as they need it, with the ability to stop paying and cancel the service at any time.
BelugaCDN offers pay-as-you go CDN services to its customers, with monthly payment and no long-term contracts, and at a lower price than its competitors that lock you into a contract.
Things That Make BelugaCDN the Best
BelugaCDN is a high performing content delivery network, which works like a charm for both individuals and businesses.
It uses the advanced and latest technology with a high-speed global network reach, which ensures all customers receive only the best CDN service.
There are tons of features to look out for in BelugaCDN.
Beluga has set the pricing plans set according to the comfort with which the customer can pay each month.
For quickest global content delivery, BelugaCDN would be a great choice. You can benefit from the 30 days free trial speed up your site as well. Isn't that something we all need to save money and yet try greatest CDN service for our site?
BelugaCDN- Simply Pay As You Go Pricing
Coming to the pricing, let us find out what makes BelugaCDN an inexpensive yet the best CDN out there.
The BelugaCDN is available in three different packages, namely Pro, Business, and Enterprise.
Let us now look at what each of these plans offers.
The Pro plan offers you 2500GB of online traffic at a 20% discount with an overage limit of $0.008.
The Enterprise plan comes with a whopping 200,000 GB of online traffic with an overage limit of $0.005. You also get a massive discount of 50%.
Lastly, the Business plan has 25000GB of online traffic to offer. Now, combine that with an overage limit of $0.006 with a 40% discount.
There is no doubt that BelugaCDN is the best pay as you go CDN services out there for your business.
Why Choosing BelugaCDN Is Worth Your Time and Money
We have heard stories of user typing in the website address and wait for it to load fully…for eternity!
After another try, you decide to look for the best alternative for the same website.
From a business point of view, losing even a single potential customer can spell disaster, not to forget the loss of online reputation.
Moreover, Google always gives a higher online ranking to faster loading websites and penalize those taking too long to load.
However, the whole scenario can change with the right pay as you go CDN service by your side.
We Will Now Explain What Makes Belugacdn Worth Your Time and Money.
1. Unmatched Pricing
Are you looking for global delivery of website content without spending a fortune?
Well, BelugaCDN is simple and not too expensive for everyone.
Our team lives on the motto of – Why the Customer Should Pay More.
2. Faster Delivery
Whether someone is accessing your website from the United States or Ethiopia, no need to worry
The BelugaCDN makes sure the content delivered to the end-user in the blink of an eye.
3. More Than a Decades of Experience
Utilizing the most advanced technologies and extensive experience to provide a high-capability CDN service, BelugaCDN delivers an optimized experience to the website visitor.
4. No Long-Term Contracts
The BelugaCDN offers monthly packages instead of a lifetime membership.
It means there is no stress and pressure on the customer to come up with payments, whether they are using the service or not.
In short, the customer has the last say in whether they want the service or not.
What Sets BelugaCDN Apart From Others?
1. Ultra-Fast Speed
The BelugaCDN will create a copy of your website at different locations around the world.
In short, the website data need not travel so far from one corner of the world to another.
2. Easy Availability
The BelugaCDN would let all users get access to your website content with unlimited capacity.
It allows the users more freedom to scale up and down with the website traffic requirements.
Endnote
With BelugaCDN service by your side, there is no need to worry about the website loading time or the user leaving your business for another. It is the best pay as you go CDN out there for both individuals and companies.
Pay as You Go CDN Plans
No other content delivery network can offer as much bandwidth at our prices.
Related Resources