Shopping for The Top CDN Providers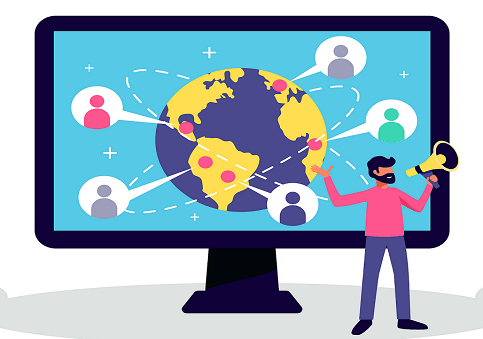 Every passionate entrepreneur can confirm the Content Delivery Networks (CDN) are worthy investments. Given that the digital space has been crucial for marketing and building brands and services, it's understandable why more and more people are looking to the top CDN providers to help them with their cyber efforts. Over are the days when business leaders referred to CDN as only a ridge to their global customers. Today, CDNs are more than that as they've become useful in improving overall customer experience and obtaining better ranks in search engine results pages.
For this article, we're talking about what to look for when considering the top CDN providers, what components to asses on your CDN comparison list, and why low-cost CDN could be the best solution for you.
What Should I Look For?
Not everyone is an IT expert. And thankfully, not everyone has to be. Many of the top CDN providers have been adamant about pursuing friendly user-interfaces to better accommodate clients. For example, here in BelugaCDN, we're one of the best CDN providers that make using CDN services easy for anyone. Our interface is comprehensive and our website deprives no one of complete how-to guides and tutorials. Clearly, a thorough user-interface tremendously helps; especially for those who aren't well-versed in the world of tech.
Important Factors You Should Look from the Top CDN Providers
Customer service
People often overlook the value of customer service when shopping for provides and software. But the truth is, you may need to reach out to the client services department a lot more than you think. Of course, basic psychology teaches us that no one looks forward to having to complain or ask for help but being able to hold a company accountable for their services is more necessary in the content of your website. Your site will house not just your very brand identity, but the very products and services that bring your company money. It's important that you have a credible group of people you can turn to if you need help.
In your CDN comparison list, find out what other people are saying about a CDN's customer service.
Points of Presence
The very reason why business leaders and creatives resort to CDNs in the first place is to improve their coverage. Without a CDN, users will have to obtain your web content from your origin server/s. This isn't exactly a detrimental thing, but when your users are miles and miles and continents away from your site's main servers, this could pose a huge problem in the loading department. For example, if your site's origin host is based in New York, those in Boston and Toronto might not experience slowness when it comes to loading your website. But those in, say, Sydney and Switzerland, for example, will notice a significant difference in slow-loading times when accessing your web pages. This is because the requests your users make when visiting your site travels far.
All these mentioned, look for top CDN providers that have Points of Presence (PoPs) where your digital markets are. If you're based in Seattle, but have a huge following in Singapore and Senegal, for instance, find CDN providers that have data centres and PoPs where your site needs to perform best in. Always include a provider's location on your CDN comparison list.
Price
CDN pricing has turned out to be incredibly dynamic today. Necessity truly is the mother of invention, because more and more providers now extend low-cost CDN! At present, there are two CDN pricing schemes: custom contracts and pay-as-you-go. Although both pricing methods have their own advantages, paying only for what you use makes more sense for start-ups and Small-to-medium enterprises. BelugaCDN is a pay-as-you-go, low-cost CDN that caters to different kinds of businesses with websites that have all kinds of needs.
Check out this link for more details about how we fare!
When Should I Sign Up with A Low-Cost CDN?
Remember that the main goal of a CDN is to reduce latency and reach your global audience faster and more efficiently. If you're starting to notice an increase in web traffic, signing up with a CDN provider is a promising thing to do. If your site, however, has followers below the 5,000 mark each month, then getting it might not be applicable just yet.
For more information about how CDN services work, contact BelugaCDN today!