Top Content Delivery Network Companies
Why the top content delivery network companies lead the industry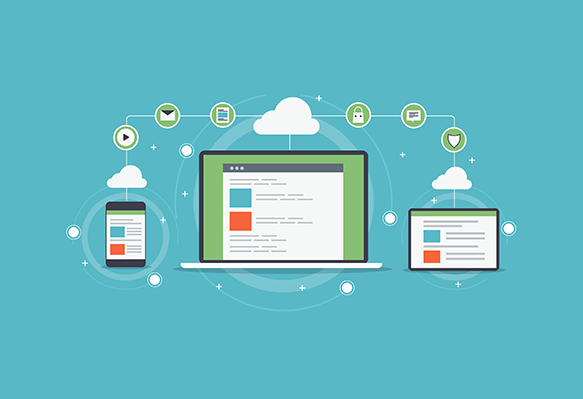 Thanks to the Internet, so many things are possible now. From speaking with loved ones overseas to doing your groceries digitally, the online space has enabled a ton of opportunities to build bridges and expand businesses. What we have to thank for in particular, though, is the technology behind it—Content Delivery Networks (CDNs) have made browsing much easier for us. Given that, what common traits do the top content delivery network companies have? Why do clients continue to patronize them and what technical formulas do they adhere to, to keep growing?
For this article, we'll talk about the many similarities the top CDN providers 2020 has have in common. We're jotting down critical things you'll need to go over before you buy CDN.
Here's why the top content delivery network companies continue to remain strong
The top CDN providers 2020 has value customer service
Like any subscription company that extends a variety of services, there will be unavoidable technical aspects that will demand solutions. Although clients are becoming more knowledgeable about basic IT hardware and software, technology, too, is getting more advanced. This is exactly why lots of the top content delivery network companies have terrific back office support. While this may vary from one customer to another, you will find that many top CDN providers 2020 has generally has an accommodating back office team ready to serve customers. Before you buy CDN, always factor in what extent of client support you can get from a provider.
On that note, we pride ourselves on having a fantastic technical support team that's always prepared. If you have questions you'd like answered by a live representative, visit this link.
Top content delivery network companies have good distribution
One of the prime reasons companies and website owners get CDN, to begin with, is to improve loading speed by reducing latency. A huge determiner of this is when a provider has enough Points of Presence. True enough, the top content delivery network companies have a promising number of data centers you can rely on. After all, loading speed is improved only when the content a user is trying to consume comes from a server proximally near him or her, and not the actual web host origin. This proves to be a game-changer when the provider you sign up with has a server reasonably near your region.
For example, we have 28 global PoPs and 9 Super Pops. Finding out where you need to be strongest the most is crucial before you decide to buy CDN. At the end of the day, the best CDN becomes just that only because a provider meets your needs. Truth be told, it's highly possible, too, that the provider that best meets your business targets isn't among the top CDN providers 2020 has had. Whatever your choice is, global reach and distribution is a factor you need to consider when choosing to buy CDN. Ascertain which regions your markets are strongest in and look for a provider that meets this particular demand.
Buy CDN only when your provider of choice is transparent with CDN pricing
You'd be surprised that many of the top CDN providers 2020 has had so far can be secretive and private with their pricing. By this, we mean that not every single, leading provider is open about how much their rates cost.
Generally, clients are billed through negotiated contracts or the pay-as-you-go method. While the second one does sound assuring to many, there's a huge chance you never really know how much you pay for until the end of the month. The per-usage arrangement, on the other hand, gives you a clear picture of where you're at in the bandwidth consumption department, letting you budget more accordingly and determine how much your fees usually are.
Aside from being one of the most dependable and economical CDN providers there are today, we also don't cage our clients with long-term contracts. Should you feel your digital needs aren't being met, you can choose to cancel anytime. But considering how friendly our prices are, there really is no reason for you to do so.
Overall, the top CDN providers 2020 has had continue to lead the pack because of the competence they display. Still, it's best to be wise and not go only for who the leaders are. Research goes a long way and knowing precisely what your website needs help you determine who the best CDN provider is for you.
Top 10 Content Delivery Network Providers
Related Resources