Best CDN Service 2021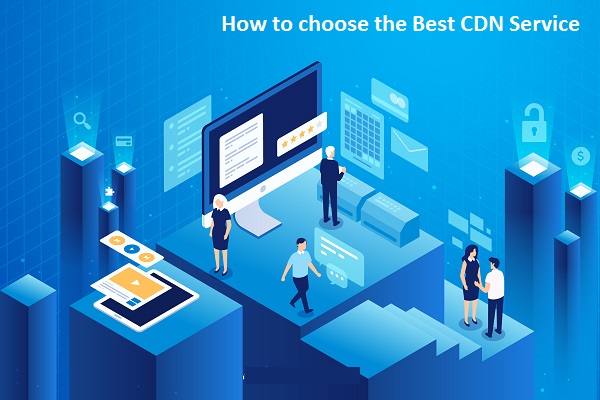 This year is coming to a close and if you plan to sign up with a Content Delivery Network any time soon, you might want to brush up on why millions of websites are now managed by CDN hosting services. Considering that WordPress remains to be on top of the web hosting game despite the rising competition, it'll also help to read up on what the best CDN for WordPress is. Granted that the CDN market is expanding, people's definitions of the word 'best' have evolved, too. That said the best CDN service for your competitors might not be what's most suitable for you.
There are a lot of factors one needs to consider when shopping for a CDN provider you can rely on. For one, CDN pricing differs from one provider to the next. The most expensive providers aren't necessarily the most efficient and the cheapest providers most definitely aren't the worst. The truth is, the best CDN service your business can get is heavily reliant on your digital needs and budget. This article aims to define how you can find your version of the best CDN service all while jotting down reasons why your website can benefit from a CDN.
How to Choose the Best Content Delivery Network Service
CDN Pricing is key
It's hard to ignore this aspect in the equation. When looking for the best CDN service, you'll have to asses whether or not you're being overpriced. A lot of times, you'll find that many providers have expensive fees considering how the kind of services they offer aren't exclusive to them and many smaller CDN companies have the same level of services they provide but at more affordable rates.
In fact, many of the leading CDN providers don't commercially disclose their rates, and companies and solo entrepreneurs are required to get customized quotes to check how much they'll need to pay relative to their bandwidth and traffic level. Fortunately, not all providers are like that and CDN pricing has grown to be dynamic. Our rates are more than reasonable and we're one of the most competent cheap CDN providers around. Our pay-per-usage arrangement works to your advantage because you know exactly how much you'll need to pay even before the calendar month ends. No more need for second-guessing.
The best CDN service has excellent customer service
You need to go for a provider that understands how crucial customer service is. Think about it: once you sign up with a CDN, your web content will be relayed by your CDN's Points of Presence (PoPs). That means if something goes wrong, you'll need a credible team of experts to turn to, to ensure your website becomes up and running again in no time. Credible providers know the value of consistently being online: especially now that it's very possible to lose huge sums of money when your site crashes.
Hence, it's important that you factor in your provider's customer service hours and what extent of back-office support your CDN plan affords you. Another variable you shouldn't forego is whether or not your CDN of choice has thorough documentation tutorials. Once you get your CDN journey started, there will be plenty of times you'll need to do things on your own and having the right resources to guide you is crucial in being efficient with your online effort. For more information about our client support department and our many tutorials, feel free to click the links.
The best CDN for WordPress won't require you to change your web host
Your business is part of a strong percentage if your web host is WordPress. That said, it's important that you choose only the best CDN for WordPress. Even in the advent of Wix and Squarespace, WordPress continues to be a strong platform for those looking to build and fortify their digital haven. Some providers fit better with certain platforms, and if you already use WordPress, that could be a hassle. The best CDN for WordPress is one that lets you remain in your web host.
The best CDN for WordPresshas a decent number of PoPs
As mentioned prior, the best CDN service for your brand is one that understands and meets your needs. One important factor to always think of is where the locations of a provider are. Now, it's easy to select a provider that has hundreds of data centers around the globe. But are you willing to pay for a massive amount when you don't need every single data center there is anyway?
All in all, there is no one-size-fits-all version of the best CDN. Doing your research and reading reviews can go a long way when looking for the best CDN for WordPress or otherwise.
Related Resources