Cheap CDN Solution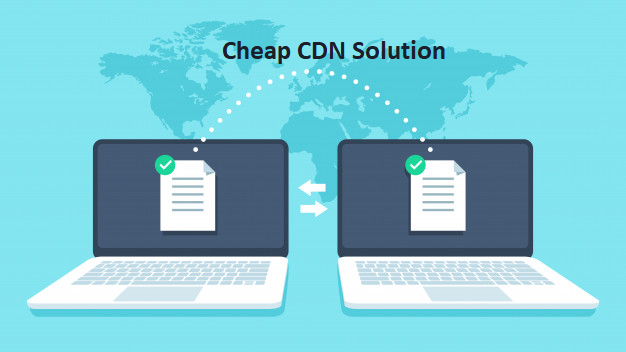 Content Delivery Networks (CDN) have changed the internet game altogether. Because of the advent of delivery solutions, website owners no longer fear packing their sites with a ton of media and other dynamic content. In a span only of a few years, the digital space has grown to become more vibrant and expansive. As a result, businesses and creatives have turned to CDN providers to help them with their online efforts. CDN pricing has been more feasible for a lot of clients, too. That being the case, what are the important things to consider when getting a cheap CDN solution?
In this article, we'll discuss what factors you need to look into when shopping for a cheap CDN solution, if not the best CDN.
A cheap Content Delivery Network ( CDN) solution is transparent
To begin, CDN pricing usually comes in two forms: monthly CDN plans and pay-as-you-go. Interestingly, a few providers don't have published rates and require clients to consult them first. Given how influential the CDN market has turned out, the trend for a lot of providers is to create a package of solutions that complement one's website needs on top of basic CDN functions. Because of how large the cloud industry has become, CDN pricing can vary greatly.
That's why the best thing to do before even going to the best CDN providers is to know your site's specific needs. CDN pricing should be adjusted to what your website demands, not the other way around. What kind of content do you put out the most? Which regions and countries do you need to be more consistently present in? How often do you add content to your website?
Once you know the answer to these questions, narrowing down your choices of which cheap CDN solution best suits your company should be much simpler. If you didn't already know, we are an affordable CDN for simple and easy global content delivery and if there's anything we're known for the most, it is our capacity to remain cheap while being able to deliver. It's a plus factor, too, that we don't have minimum contracts. Our rate schemes are comprehensive and easy to digest. Feel free to sign up with us!
A CDN solution still priorities great client support
There's a saying that goes, "you get what you pay for." And while that is very much true, it's still important for your CDN provider of choice to look for a CDN company that puts a premium on customer service. When you're starting out and you're new to CDNs, you're bound to encounter a tech issue you won't know how to handle by yourself. During times like these, being able to reach out to a credible and confident client service representative would be helpful. Remember that there will be things you won't know how to repair, and the longer your website is offline, the more damage your business could suffer.
Remember a cheap CDN Provider shouldn't equate to bad customer service. It simply means their rates are more economical, but it shouldn't feel like you're compromising anything. The leading and best CDN providers, like us, see to it that you get exactly what you pay for and that there are always BelugaCDN professionals you can turn to when you need to.
Regardless of affordability, the best CDN provides solid distribution solutions
The very point of a CDN is to guarantee that your web content reaches your global audience efficiently. Even if your web host origin is in, say, Seattle, your German and Australian website visitors shouldn't notice a delay in loading speed. The essence of CDN is to improve your users' browsing experience by delivering data quickly and accurately.
When you're bent on buying CDN that's within your price range, know that CDNs that may not be as big as the commercial CDN giants aren't given the excuse to not perform well. CDN pricing shouldn't equate to performance. As a matter of fact, even if our rates are unbeatably reasonable and affordable, we make sure all of our clients get what they signed up for. And a quick Google-search about us will tell you that our customers are happy. There is a wide array of reviews you can check online that talk about how competent we are. To elaborate, we have 28 PoPs and 9 SuperPoPs, so you shouldn't be worried about your visitors not being able to access your site speedily.
As mentioned, the CDN market has grown and CDN pricing has shifted both for the better and the worse, depending on how you look at it. There's also no going around it. To end up with the best CDN, you'll have to know what your website needs are first. If you're looking for the best CDN for your site, you've already found that in us.
Is your website ready for holiday traffic
Related Resources