Create CDN Server By Your Own
How to create CDN server: the anatomy of a CDN
Because of the unceasing rise of the internet, companies and website owners have been researching how to create a CDN server of their own. Everyone knows a free CDN won't cut it anymore and looking for a home CDN that understands exactly what you need can be challenging. That being the case, private content delivery networks are being set up by IT-savvy gurus. But is this really the best route?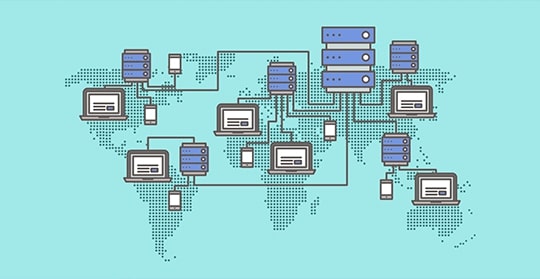 There are a lot of things to consider and while knowing how to create a CDN server may sound like a solid and promising premise to plenty of people, know that turning to a private or hybrid CDN isn't always the best home CDN arrangement. Many times, it may even just function as a free CDN if you're not careful, knowledgeable, and deliberate enough.
Creating CDN server for accelerating website speed
CDNs may sound easy and direct once simplified with emphasis, but the technology that runs and holds everything together is complex—as a matter of fact, complex is an understatement. You'll have to consider cloud capacity, physical machines, routing and ISP, origin servers Points of Presence, Origin Shields, and so many more.
It also doesn't help that you have no credible home CDN provider to run to when things go wrong. Because you're creating a CDN from scratch, you're on your own. When you run a growing internet empire, you'll want to make sure you have a tested group of professionals to aid you in your digital journey. That said, knowing how to create a CDN server helps in letting you firmly grasp how it works, but it ultimately doesn't benefit business owners and website managers in the long run.
Is free CDN better?
If you feel that learning how to create a CDN server is too tedious for you, you can consider a free CDN. Of course, that's if you're not willing to pay for the high prices many providers today put out. But is a free CDN really the solution to effectively cutting back on business finances?
It's important to acknowledge that free CDN is helpful. Depending on which type you sign up with, your overall website performance could improve in just a matter of days or weeks. The only downside here, and a very noticeable one at that, is that free CDNs are very limited and only select webpages can be supported. Remember that your home CDN should be efficient and reliable. And when you don't pay for something, how can you demand the kind of service you can only wish your customers and site visitors get from you?
Free CDN could work best as a home CDN if the website you own doesn't need too much updating. This CDN strategy is also all right if all of your content is static and the bandwidth your website consumes isn't high. However, if you do have a business and you're determined to cater to your online market as thoroughly as possible, a free CDN can only go so far.
Essential features of a CDN Server
The perfect CDN can look like many things to many people. In fact, the best CDN for your business largely depends on what your brand needs. You can study how to create a CDN server yourself, but even that isn't going to promise you the personalized results you expect. One of the reasons a lot of clients find a CDN difficult to maintain is because of the price range many providers publish for themselves.
But what if we told you you could get the same kind of services many large CDN providers give you at more than half the price? If anything, BelugaCDN is one of the most affordable—if not the most affordable already—CDN providers there are today. You can even check our CDN comparison list on the homepage if you missed it. We're a pay-per-usage provider that doesn't oblige our clients to put up with long-term contracts. If by any chance you want to cancel your subscription with us, you can do so anytime!
All these mentioned, the things you should initially factor in when looking for a CDN provider are price transparency, customer service, and distribution reach. A good tip to take note of is to not be radically impressed, just yet, with how many PoPs a provider has. A cheaper provider may have data centers, too, in areas your website needs to be strong.
Related Resources