How to Test CDN Performance?
CDN Performance Testing and Monitoring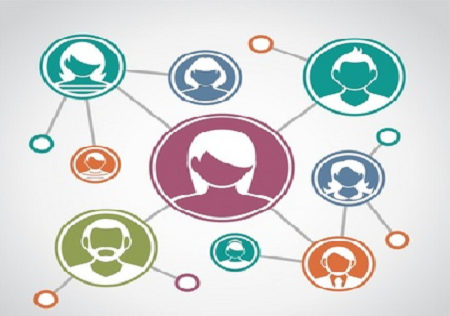 As you may have already known, the internet is a huge place that houses a universe of industries. As such, entrepreneurs have taken advantage of how this space is a solid avenue to make money. In all of this, Content Delivery Networks (CDNs) have grown in popularity, too. The biggest websites and the most famous companies all make use of it. So if you've already been using one for your site, a good question to ask now is how to test CDN performance.
If that's exactly what you searched for, congratulations! We're answering that for you in this article.
CDN Performance
Thanks to the wonders of the world-wide-web, there are a lot of internet tools you can use to check how your site is doing. Fortunately, BelugaCDN makes it easier for you to check your analytics real-time; a feature that isn't available to all CDN providers. If you want to check your website speed, Pingdom offers a simple way to do that. You can even select the location you'd like your site to be tested from.
On the other hand, if you're more inclined to using a third-party digital instrument, CDNPlanet provides a checker that's easy to use. Simply key in your URL, prove you're not a robot by clearing the captcha, and then press enter. It's quick and not a hassle at all. For guaranteed speed, site owners will be thrilled to know BelugaCDN makes use of a special dual-stack network, so your content is sure to be speedier by up to 40%.
Choosing a CDN can be tricky in that every provider offers different strengths and premiums. For instance, BelugaCDN's biggest strength is its capacity to compete with other leading providers all while being economical at the same time.
Choosing the Right CDN for your website
Selecting which CDN provider to partner with can be a tricky game for plenty. Here are a few tips you can bear in mind when shopping for CDN:
Distribution
The whole point of using a CDN is so your content reaches your audience as efficiently as possible. Knowing where your primary markets are is useful information as this helps determine which CDN companies have a good number of Points of Presence in the areas you need to be strongest.
BelugaCDN, for instance, has 14 Points of Presence in North America, 5 in Asia, 3 in Europe, and 1 in Oceana. The more servers a CDN has, the more consistently reliable your users will receive your content. Some CDNs may not be as strong as others in terms of location, but remember that, while this is a huge factor, there are other things to consider as well. What's important is you know which parts of the world you need to be readily accessible the most.
Customer Service
This may be a no-brainer for several people, but we'll state the obvious. Customer service is extremely important for CDNs because they're the ones that distribute your content accordingly. Look for a provider that extends knowledgeable, responsive, and efficient client support.
The CDN process can be confusing for plenty of first-time users, so it's best the provider you choose has experts who are always ready for a conversation. Know that when it comes to cloud technology, how things are done can change faster than usual so being able to tap professionals when you need them is crucial to stay abreast.
When you're narrowing down your list of CDN providers, choose one that has available technicians to speak every day. Make sure their experts are available for a call, too, as e-mailing and chat support can be slow mediums in this game.
Pricing
Not every company has the same budget and that's a fact. Look for a provider who can meet your needs, but still competitively delivers.
In the CDN market, there are two known ways of pricing: one is through custom contracts where rates depend on features and bandwidth needs. Here, pricing may differ extensively and only when you sign up will you know exactly how much to pay. the second way of payments is based on usage. Like BelugaCDN, pricing is per-GB and may even become cheaper as the volume increases. Don't just look for the best CDN based on popularity, consider their pricing schemes, too.
How To Check CDN Is Working Or Not
Related Resources