What is Mobile CDN Architecture and Its Benefits?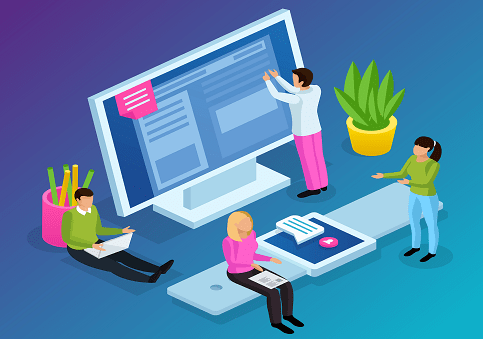 Delivering Your Content to Computers and Mobile Devices
Traditional content delivery network services have been helping websites deliver their content faster and farther across the globe for a couple of years now.
With its setup, host origin servers are given the support it needs in responding to multiple web requests, especially those that are coming from far distances geographically.
However, times are changing and web visitors are evolving as well. In fact, the whole world is going mobile more than ever.
Did you know that most people access the internet through their mobile phones instead of traditional personal computers? That is true. Smartphone use and adoption on both the consumer and business side is rapidly increasing each year.
In fact, Google has already followed suit. Its algorithm has already adopted a mobile-first process of indexing. What happens is that Google crawls the mobile version of the page first before the desktop version, which puts more importance on mobile users.
So, if you are a website owner, having a traditional CDN may no longer be enough. You need a CDN provider with mobile CDN architecture.
Traditional CDN vs Mobile CDN Architecture?
As said above mobile CDN is very much the same as traditional CDN. Both are a series of servers that are dispersed in different places around the world. This geographically dispersed network of servers cooperates with each other to deliver your website content to end-users or website visitors.
Through a cached version of the web pages, these CDN servers are able to deliver the web page content requested by web visitors without having to send the request to the host origin server.
Traditionally, however, there is only one version of the web page delivered to web visitors and that is the desktop version.
But because of the increased use of mobile phones and devices, website owners are now creating a mobile-friendly version of their web pages that is different from the desktop version.
Because of this, traditional CDNs are shown to be inflexible because they cannot determine the type of device that the visitor is using. This results in content, not optimized for mobile, being delivered to mobile devices like smartphones and tablets
A modern mobile CDN architecture is able to smartly determine the type of device used by web visitors and delivers mobile content for mobile users and desktop content for desktop, laptop, and Mac users.
Mobile CDN Architecture and the IPV4/IPV6 Dual Stack Network
Most of the internet is operating on the IPV4 protocol right now as it is the most widely used address system. In fact, more than 90 percent of internet traffic uses IPV4 and is considered the primary internet protocol.
However, BelugaCDN believes that to accommodate more internet traffic, the future of the internet is IPV6 as this will solve the need for more internet addresses especially now that more and more mobile devices are used to access and navigate the internet.
That is why BelugaCDN makes it a point to support IPV4 and IPV6 dual-stack network so that customers are future-proofed without sacrificing today's needs.
Benefits of a Mobile CDN Architecture
Google Friendliness
As said above, one of the most important ranking factors in Google is page load speed. Web pages that load faster will rank higher than competitors given that their content has equal value. Google takes this even further as the search engine giant also changed its algorithm to go mobile-first, which makes page load speed on mobile devices more important than ever.
Interactive Dashboard
Another advantage of using a mobile CDN architecture is that providers like BelugaCDN are able to provide you with an interactive dashboard where you can easily set up, configure, and manage your CDN service. Also, because it is internet-based, you can access the dashboard from anywhere even on your mobile device.
Optimized Web Pages
Aside from solving the problem of latency by providing geographically spread out servers to meet web requests. Top CCDN providers like BelugaCDN also optimizes your web page elements for easier and faster delivery. This includes compression and conversion of web elements and files.
BelugaCDN – Affordable Mobile CDN Architecture
The best advantage of BelugaCDN over other top providers is their competitive plans and pricing.
In fact, you can equip your website and its web pages with an industry-leading CDN service for as low as $20 per month.
With that, you get an expert and reliable CDN service without breaking the bank.
If you are still unsure, you can take it for a spin with a free trial. Just go to https://www.belugacdn.com/cdn/#plans to sign up.
Related Resource