What's the Best CDN Australia Has Around?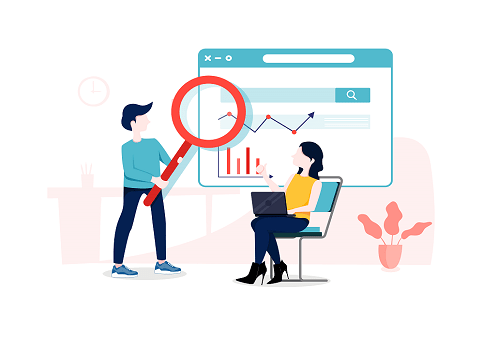 Granted how amazing Australia's economy is today, it's never been a smarter, much livelier time to start a business in the land down under. It's a dominantly peaceful country filled with a thriving workforce and a growing number of talented creatives and entrepreneurs. One study also says that the country's social media users have increased in the last year. With over 18 million people in the country resorting to the digital space to go about everyday activities, it can be challenging for businesses to stand out. Given that, what is the best CDN Australia has to give its digital conquerors?
A lot can be said when shopping for CDN providers. The cloud content delivery market has become compelling and hyped-up, so business leaders and website owners now have a lot of options to choose from. CDN pricing, features, and reach are important factors to consider. For this article, we'll help you define what the best CDN Australia has around.
What Should I Look for In the Best CDN Australia?
#1 Scalability
CDNs are fundamentally intended to scale your brand needs. It's essential to factor in how large your business is when thinking of reach. The definition of what best is can vary depending on how big your brand is, and so the best CDN Australia has should have Points of Presence in countries and areas you want to digitally penetrate and have a presence in. Plenty of CDN providers can overwhelm you with hundreds of PoPs, but very rarely do startups and small businesses need to have an immediate global presence from the business' inception. Always factor in CDN pricing, too.
#2 Security
You don't have to be an IT expert to understand the value of security. We've all heard of news stories regarding companies that have been forced to come up with expensive PR just to eliminate the controversies involved with compromised web and business data. That being the case, security is an important component when looking for whatever best CDN Australia has for your business. CDN providers can easily claim they prioritize website protection, but be very specific with the security features you want for your site. DDoS mitigation, encryption, SSL certificates, and compliance are all elemental in electing the right provider for your business.
#3 Reliability
It also helps to consider and inquire about a CDN provider's technology. The best CDN Australia has around should utilize new technologies supplemented by years of operating high-performance networks to obtain snappy and dependable CDN services. It's also important to consider a provider's customer service availability. Tons of CDN providers can say their back-office department cares for clients, but there have been numerous stories online that talk about how some CDN companies are difficult to contact when help is needed. Find a provider that is transparent, not only with CDN pricing, but also with customer service terms. Don't forget to look up reviews and assess what people are saying about how reachable CDN providers are. A huge chunk of your payment should be dedicated to professionals you can run to when something goes wrong.
#4 Affordability
We've been saying it earlier and we'll say it again: CDN pricing should be among one's top priorities when looking for CDN providers. Often, the biggest providers today extend expensive services that aren't exclusive to premium providers. The best CDN Australia has offers transparent CDN pricing and makes it easy for clients to understand where and how they're being billed. No one likes overcharges, so going for CDN providers that make use of the pay-per-usage tactic is often a better deal for smaller companies. Before signing up with a provider you deem fit, ask yourself if the services your business benefits from with your CDN provider of choice extends services at reasonable costs. And if they do, ask yourself if the kind of services and reach you get are the kinds only your choice provider can give. Many times, cheap CDNs offer a lot of similar products with expensive providers. If this is the case, it's best to choose affordability.
After everything's been said and done, the best CDN Australia has for its digital business leaders prioritize reasonable CDN pricing, security, and reliability.
Should I Get A CDN Now?
Although CDNs do benefit many websites, it would be an utter fallacy to say each live website today needs a CDN. If anything, CDN services benefit websites that enjoy growing traffic and websites are starting to see an increase in global or international visitorship. When shopping for a CDN provider, don't shy away from coming up with your own CDN comparison list. You can then factor in your business' needs for the best results.
Good luck, mate!
What's the best CDN Montenegro has around
Related Resource